TGIF is hosted by the lovely
GREADS
. If you haven't checked out her blog- go now......you're missing out!
Each Friday we can recap our blogs weekly posts and
Greads posts a book related question:
Summer Love: Where's your ideal place to take a summer vacation & get lost in a book?
How about here:
or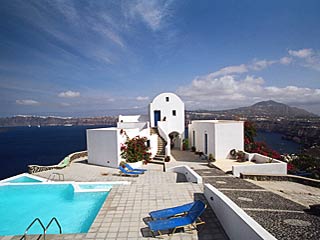 (my dream place Santorini)
Since neither will be happening, I settle for my back yard deck.....:)
So glad it's summer!
Follow Friday is hosted by Parajunkees View!
This weeks question:
Q. In light of the Summer Solstice. Also known as Midsummer...let's talk about fairies. What is your favorite fairy tale or story that revolves around the fae?

I think my ultimate favourite fairy will forever be Tinkerbell.
I loved her in the stories of Peter Pan (clap your hands if you believe)....

As for YA Fae books I would say - Wicked Lovely by Melissa Marr and
The Iron Fae Series by Julie Kagwa.

What about you?